The 2019 Artists in Residence in Exhibition at the University of New Mexico School of Law held an Opening Reception on Tuesday, October 30th.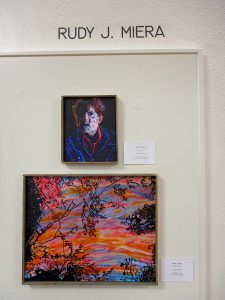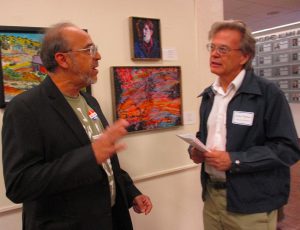 Rudy exchanges ideas on artistic techniques with Robert Flinkman, former Art Committee Chairperson, whose paintings are also part of the exhibit.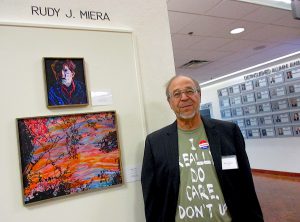 The Art Show will be on display  and may be viewed until October, 2019, during regular Forum hours. The exhibit features 40 dynamic paintings, prints and photographs by 18 artists.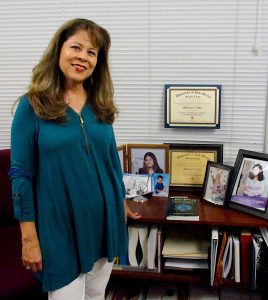 Marlene Valdez, Faculty Support at the Law School, played a key role in the well-attended Opening Reception. Marlene is the recipient of the Outstanding Staff Award and is well respected in the School of Law community.